May 9, 2020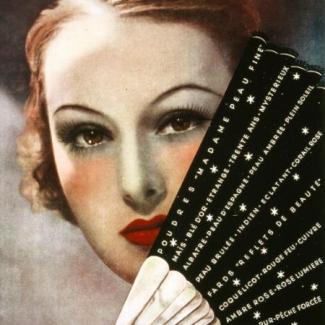 Established in 1904 by two, free and independent spirits, Caron brought together perfumer Ernest Daltroff and former dressmaker Felicie Wanpouille, who formed a perfume company that broke the codes of its time with their first creations. 
Daltroff was responsible for Caron's extravagant fragrances. Wanpouille was a woman with fantastic intuition responsible for the bottle design and gilded packaging.  Their union created innovative and impactful fragrances which has made Caron an enduring classic.
Caron is the second-oldest Parisian perfume house still active today, and one of the last great houses devoted entirely to fragrances. Caron's fragrances respond to, and capture the spirit of their times—from WWI to modern women, their scents reflect both personal emotions and historical moments. The company has been able to adapt to changes in society while staying true to its own tradition. Even Caron's modern perfumes continue to be both unique and timeless.
Along with their incredible fragrances such as Royal Emilia, Royal Caron and Radiant which had been launched in 1904, they set on creating powders in which are still produced in Paris using a process that has remained secret since its creation.
It is formulated from pure minerals that are crushed, sifted and blended as many times as necessary to produce the most free-flowing loose powder. Its vanishing look and incredible fine texture gave it its name "Poudre Peau Fine." It unifies the skin and gives it a matte finish in a single step all remaining undetectable. In addition, as part of the original formula of Caron powders, the have contained liquid fragrance of Daltroff's favorite flower, the Bulgarian Rose.  This gentle fragrance effuses gently for a few seconds during application.   
In 1906 along with the launch of various other perfumes, Pompon Poudre was released.  This was the development of a rice powder whose main patented innovation was its application method. Sealed in a small sachet made of a fiber that allowed the powder to pass though, the powder is lightly tapped onto the face. The powder was already scented with Bulgarian Rose.
As time went on, the Scented Powder by Caron contained the fragrances that made Caron famous, such as Narcisse Noir, N'Aimez Que Moi, and Tabac Blond were made available as rice powder, much to the delight of their fans. At the same time, Daltroff developed real expertise by reworking the texture of his powder, which he released in several shades.
The make-up range expanded throughout the years.  In the 1930s, the pace picked up and the make-up range was enriched with a lipstick line. A handbag compact, "Le Moderniste," was also invented and patented. This item had a dual use as it could hold several grams of powder as well as a small lipstick. It was adorned in silver and gold-plated metal.
Caron consolidated its powder expertise by developing a formula for oily skin called Madame Peau Fine. A compact with an innovative white metal sieve system – making it easier to apply the correct amount of powder – was invented and patented to market the new formula.  The same year, blushes completed the complexion range. Coordinated with the powder shades, they were released as blushes for dry and oily skin to cater for all skin types.  The promotions included a drawing of Mademoiselle Argal, Miss Paris 1934, who lent her doe-like eyes to several advertisements.  Given the success of the Madame Peau Fine powder, a new texture, Mademoiselle Peau Fraiche, specially formulated for dry skin, was developed. It was released in 20 shades, sold in a round white and gold case with an edge adorned with a "dog collar" style pattern inspired by the jewelry of the time.  
The base powder, one of the first make-up bases, was invented in the early 1950s. Women used it to prepare their skin before applying powder.
Caron has continued to maintain their original qualities in their powders and other beauty products.  The company has changed hands.  It has endured two wars, numerous changes throughout history yet each Caron fragrance is an expression of this revolution and freedom. The common thread that weaves together past, present and future, it is a pledge of independence that has become rare in this industry.
In the early 2000s, Caron powder received the "Entreprise du Patrimoine Vivant" (Living Heritage Company) endorsement. This label, a guarantee of quality, expertise and excellence, is given to companies which perpetuate rare craftsmanship and contribute to furthering France's reputation across the world.
Here is a timeline of Caron's  history:
1904  --  First Caron boutique opened in Paris
1923  --  First US boutique opened in New York
1930  --  The En Avion scent was developed to commemorate Amelia Earhart
1939  --  Daltroff fled to the US because of WWII
1941  --  Daltroff died and Wanpouille continued to run the company
1962  --  Wanpouille sold Caron to Parfumes Revillon
1967  --  Wanpouille died
1970  --  Parfums Revillon was taken over by Robins 
1980s  -- The salon on Avenue Montaigne (Paris) revived Caron's finest fragrances
1998  --  Patrick Ales of the Ales Group took over the company
2018  --  The Alès Groupe sold the storied French fragrance house to Luxembourg based Cattleya Finance for 29.9 million euros.  Cattleya Finance is the investment holding company of Benjamin and Ariane de Rothschild.   
Today -- The perfume house is still producing beautiful fragrances and you can find your favorites at perfume boutiques or on-line.