June 15, 2020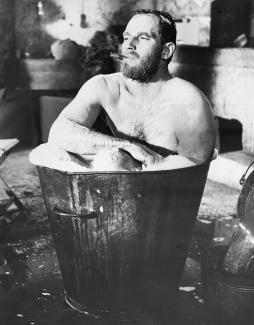 Once upon a time, men who spent too long in front of a mirror grooming themselves were thought to be narcissistic, pompous or even decadent. It's obvious that public attitudes have come a long way and the changes today in personal grooming for both men and women is a necessity and a definite desirable trait!
There's an emerging disruptor in the beauty industry as companies target a different type of consumer to expand the half trillion dollar market — men.
In 2018, men collectively spent US$ 9.5 Bn in skincare products, growing at a rate of 8% in 2019. Sales of men's skincare products are mostly concentrated at shaving products, moisturizers, creams, sunscreen, cleansers and face wash. 
Fueled by rising demand for personal care products, aggressive marketing strategies of companies, and rise of indie brands, the men's skincare market was expected to hit over US$ 10Bn by the end of 2019. With anticipated future growth expected at double digits through until 2029. 
Looking back into history, it was the Ancient Egyptians who were often credited with using fragrances such as myrrh, frankincense and flowers, storing them in bottles. These fragrances were used for ceremonies and rituals.
A spice and perfumed Bay Rum scent was common in the 1500s for sailors to cover up their body odor. 
"Aftershave," which was used by the Romans as an antiseptic and anesthesia was made with medicinal herbs and spices. In 1709, Italian Giovanni Maria Farina, developed a fragrance he named "Kolnisch Wasser," which meant  Cologne water. He was living in Germany at the time and name it after his hometown Cologne.
The earliest known Eau de Cologne of this variety is 4711, which is still in production today. In 1792,  Wilhelm Muelhens received a secret recipe for a miracle water intended for internal and external uses. He began manufacturing his miracle water as a health drink, sometimes mixing it with wine.
The story goes that a French general had all local houses sequentially numbered and Muelhens house was given the number 4711, which has been with the company ever since.
In 1810, Napoleon ordered all internal medications to publicly list their ingredients. Rather than disclose his secret recipe, Muelhens began to market his miracle water as a fragrance.
It was known that England's Queen Elizabeth I, who reigned from 1558 until her death in 1603, disliked bad odors and had public areas scented with fragrances.  
In the early 1800s, during the Industrial Revolutions, perfumers lost many of their wealthy customers to the guillotine. Napoleon Bonaparte, however, loved Eau de Cologne and bathed in it daily. It was said he ordered 50 bottles a month from his perfumer, Chardin, using it throughout his life.
After the pharmacy schools were established throughout the US, the landscape of the American Drug Stores changed.  Pharmacists turned their chemistry skills to the creation of perfumes.  The creation of synthetic scents made perfumes and perfumed products more affordable for the middle class. American chemists followed the development of research into soaps and essential oils following Napoleon's patronage of French science.  
Changing beauty and hygiene standards throughout the 19th century caused perfumes to become more accessible and more fashionable as a cosmetic accessory for women. Better hygiene practices meant that perfumes were no longer necessary to combat smells and the perfume industry shifted to become more aligned with fashion and cosmetics than pharmaceuticals. Synthetic scents and new scent extraction technologies made perfumes less expensive to produce and purchase, making it less of a luxury restricted to the wealthy. 
Americans had been as reluctant to bathe as Europeans, but by the late 19th century, the United States leapt toward the eradication of dirt and smells, adopting novel cleaning devices like showers and toothbrushes, which were supported by the latest studies on hygiene.  
Grooming and hygiene products designed for men became popular during this time and signaled a shift in social trends relating to appearance and fashion. The growth of a fashionable middle class –and the men who maintained their own styles and routines –created a large new market for men's personal style and hygiene products. 
Men's fragrances in the 19th century were mostly used in grooming and hygiene products to mask smells, the scent of chemical ingredients, or create demand for a particular product. 
Daily shaving became common in the late 19th to maintain a youthful, healthy appearance, creating an increased demand for personal shaving products.
Men (not just women) were pressured to uphold the standard of a youthful, healthy, high-status appearance in the early 20th century.  Men were reluctant to spend much time on personal grooming because it was seen as "feminine," however, most had begun shaving daily.
The early deodorant patent was from 1867, and the earliest commercially successful deodorant brand was "Mum" in 1888, followed by the first antiperspirant in 1903. Despite their unappealing format, many early deodorants and antiperspirants included perfumes to minimize their chemical scents.  Deodorants and antiperspirants weren't widely marketed until the early 20th  century. Before then, people who could afford to mask body odors did so with perfumes applied directly to clothing and handkerchiefs. 
William Colgate was the first outside of France to use work of Chevreul (synthesizing the caustic soda needed for saponification of fats, determining exact ratio of soda to fat) in his factory, producing soaps, candles and starch from 1860 onward.  
Early 20th century American companies set new standards of hygiene, (with the goal of selling more products), including bathing daily to eliminate odors, in order to sell more products. Many of these products, including hair gels, antiperspirants, and milled soaps, were scented to mask the smell of the ingredients. 
Companies sold soaps, creams, lotions, and scented waters for shaving.  American ads emphasized that these products were manly and would give them a professional edge.  Men also used hair tonics, hair cream, or oil.  
In the late 1880s, etiquette books started spreading the importance of cleanliness and proper hygiene. Weekly and daily bathing had been a privilege of the upper class. Once the popularity of etiquette books spread, the middle class started to take notice and would emulate the rituals of the wealthy. Eventually the lower classes and immigrants, trying to assimilate into the American dream, began to improve their health and hygiene as well.
Just as manufacturers had gendered deodorant, fragrance companies developed their own parallel language for men's products, using terms like cologne, aftershave, and eau de toilette. Scents for men focused on the enhancement of sexual attraction with "masculine" names like Brut, Centaur, Dante, Old Spice, Macho, English Leather, and Denim.
From the 19th to 20th centuries, men's fragrances went from being primarily used for hygiene purposes to become an element of personal style.  
The first safety razor was invented in the late 18th century; and developed throughout the 19th and 20th century with disposable razors, multiple blades, and electric razors.  In 1915 the first razor for women—Gillette's Milady Décolleté was developed.
Men shaved with soap, then shaving cream, then shaving sticks and shaving foam.  Aftershave was developed as an antibacterial to protect the skin, with added fragrances to make specific brands more marketable. 
Men often bathed outdoors in riverbeds, or if they were fortunate, in public bath houses. In the early 1900s it became convenient to bathe more as indoor tubs, washstands and large basins were designed for indoor use. So using fragrances for hygienic purposes and to hide body odors was slowly fading.
Travelers also had the luxury of indoor baths as Buffalo, New York's Hotel Statler was the first American hotel that offered a bathtub in every room. In 1908, they advertised, "A Room and a Bath for a Dollar and a Half."
Soap products were for clothing and people used the same laundry soap for their skins. Eventually, manufacturers developed a variety of toiletry and laundry soaps to keep up with the growing demands.
While aftershaves such as Aqua Velva had existed since around 1917, their functions were initially sanitary and medicinal. James Baker Williams, founder of the J.B. Williams Company, manufactured a success soap--Williams' Genuine Yankee Soap--specifically for use in mens shaving mugs. The company soon became known world-wide for its shaving creams, powders and toiletries, including Aqua Velva.
Acqua di Parma began in Parma, Italy and their first fragrance, Colonia, was introduced in 1916. It quickly became popular for both Italians and Americans and the scent was said to be a favorite of Cary Grant and Audrey Hepburn. Guerlain's Mouchoir Pour Monsieur an oriental fragrance was launched in 1904. Initially, both of these early fragrances were used for scenting handkerchiefs rather than skin.
After WWI, proper hygiene engulfed every day life, and it wasn't only skin products for men that were developed. Poor dental hygiene caused problems and tooth powders were introduced. As the bushy beard and mutton chops could be a place for germs to hide, less facial hair for men came into fashion.
Hair tonic, including a popular brand called Rowland's Macassar Oil was used by men everywhere. The term "Macassar Oil" was a registered trademark and it became a generic term for men's hair oil. It was first offered in the 1780s and was still in use in the early 1900s.
It was a mixture of coconut oil and other scented oils. Since coconut oil formed a white solid until about 76 degrees, above which it melts, it could be used as a stiffening gel as long as the weather was cold. Normal body temperature would often melt the oil and it remained in the hair.
The oil was notorious for staining the backs of chairs and sofas. "Anti-macassars" were known as the small ornate pieces of cloth that were draped over furniture to stop the hair oil from staining the material!
In 1882, Jean-Francois Houbigant created the first fougère fragrance, named Fougere Royale.
Fougère perfumes are made with a blend of fragrances. Its top-notes are sweet, often with the scene of lavender flowers with an undertone of oak moss that can be described as woody and sharp. These fragrances became cheaper to make and because they were preserved better they could be shipped around the world.
Over the years, perfumes of this type were especially popular as fragrances for men. Many modern fougère perfumes have various citrus, herbaceous, and floral notes.
Examples of men's fragrances which fall into the fougère class include Brut by Fabergé, Paco Rabanne Pour Homme, Azzaro Pour Homme, Boss by Hugo Boss, Prada for Men, Eternity for Men by Calvin Klein, Canoe for Men by Dana, Dolce & Gabbana Pour Homme, Drakkar Noir by Guy Laroche, Tabac for Men, Polo Blue and Chaps by Ralph Lauren, and Kouros by Yves Saint Laurent.
In 1934, Caron founder Ernest Daltroff, created the first fragrance for men. He named it "Pour Un Homme" (For A Man) and its scent was lavender and vanilla over an amber and cedar wood base.
Pour Un Homme was extremely successful and Daltroff basically created an entirely new market and fragrances for men became a growing industry.
In 1934,  William Lightfoot Schultz's company, Shulton Inc., was a manufacturer of soaps and women's fragrances, including Early American Old Spice. In 1937, they redeveloped this scent and launched Old Spice for men in 1938 and today it's still one of the most popular colognes for men.
Over the years, Shulton sold Old Spice men's grooming products including deodorants, body washes, lotions, talcs and soaps. Their packaging had a nautical theme and the ships on the packaging were Grand Turk and the Friendship.
In the 1970s, Old Spice went from a mostly shaving brand to a fragrance brand by introducing signature scents like Old Spice Burley.
In June 1990, Procter & Gamble purchased the Old Spice brands from the Shulton Company and throughout the 2000s they introduced many forms of deodorants and body washes/sprays in several scents under the Old Spice name.
In early 2008, the original Old Spice scent was repackaged as "Classic Scent." It was available in aftershave and cologne. The unique white glass bottle became plastic, and the gray stoppers were now red. Old Spice Classic shower gel was sold using the slogan "The original. If your grandfather hadn't worn it, you wouldn't exist."
In January 2016, Procter & Gamble changed the scent of its Old Spice Classic aftershave. According to the product's website, the change was made in order to "comply with new regulations."
Old Spice developed memorable ad campaigns over the years, mostly targeting women as they determined that they usually made the purchases of men's hygiene products for their households.
On the shelves since 1938, Old Spice is often associated with fathers and grandfathers. However, a 2010 ad campaign called "The Man Your Man Could Smell Like" completely transformed the face of the Old Spice brand, as well as their customers.
During the 1940-50s, men's fragrances grew across post-war Europe and America and the grooming industry grew leaps and bounds.  In 1949, the house of Dana created English Leather. Chanel released Pour Monsieur in 1955. In 1959, German perfumer Mäurer & Wirtz, launched Tabac Original.
The 1960s introduced exciting French fragrances. Fabergé's Brut Pour Homme (1964), Lancôme Balafre (1967) and Christian Dior's Eau Sauvage (1966) were the most notable. In addition,  Estée Lauder's Aramis (1964), Dana's British Sterling (1965) and Hai Karate (1967) were popular.
As men's fragrances were becoming increasingly popular and were developing their own niche, they were no longer described as perfumes. Men thought perfumes were for women so the industry began using the term cologne to distinguish them from similar female products.
Following Christian Dior and Chanel, other fashion designers began introducing men's colognes. In the 1970s designers released Paco Rabanne Pour Homme (1973), Gucci Pour Homme (1976) and Ralph Lauren Polo in 1978.
 
In the 1980s Calvin Klein introduced Calvin in 1981. Giorgio Armani released Pour Homme (1984) and Hugo Boss launched Number One (1985). Other additions to the market were Guy Laroche Drakkar Noir (1982) and Davidoff Cool Water (1988).
The 1990s brought more diversity to the fragrance industry as additional designer brands were released. Men's fragrances had a fresher scent compared to the floral fougeres that had previously been so popular. Kenzo Pour Homme (1991) had an aquatic aroma and Jean-Paul Gaultier's Le Male (1996) was an oriental fragrance with a fresh mint scent.
Additional newcomers to men's fragrances included L'eau d'Issey Pour Homme (1994), Thierry Mugler A*Men (1996) and Bvlgari Pour Homme (1996) and Chanel's 1999 Allure Homme scent.
Now we live in a deodorized world where a fist bump takes the place of a firm handshake and where the hand sanitizer and wipes industries have skyrocketed. Thank goodness we no longer have to rely solely on vinegar to disinfect our homes and daub on our bodies to smell fresh!