April 7, 2021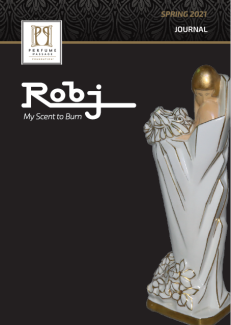 Robj is a French ceramics company launched in 1908 by Jean Born in 1908. The most active period for Robj was 1920 through1930.  For 10 years Robj was a fad in Paris and soon became known as a style – Robj Style.  One of the last articles about Robj written was in 1930.
In the Spring 2021 Perfume Passage Journal you will learn about the vast assortment of perfume burners, perfume lamps, sculptures, and much more that carried the name Robj.
All of their pieces may be marked Robj, but many artists of the era collaborated with, and manufacture for Robj such as Lalique, Nancy Daum, Charles Schneider and many more.  
To read the entire story of Robj and see some of the beautiful artifacts they created, follow the link below. 
Robj - Spring 2021 Perfume Passage Journal